Не понимаю, зачем астронавтов (в скафандрах!) и сопровождающих везут к месту старта на нескольких легковых автомобилях. Это какой-то жест из прошлого.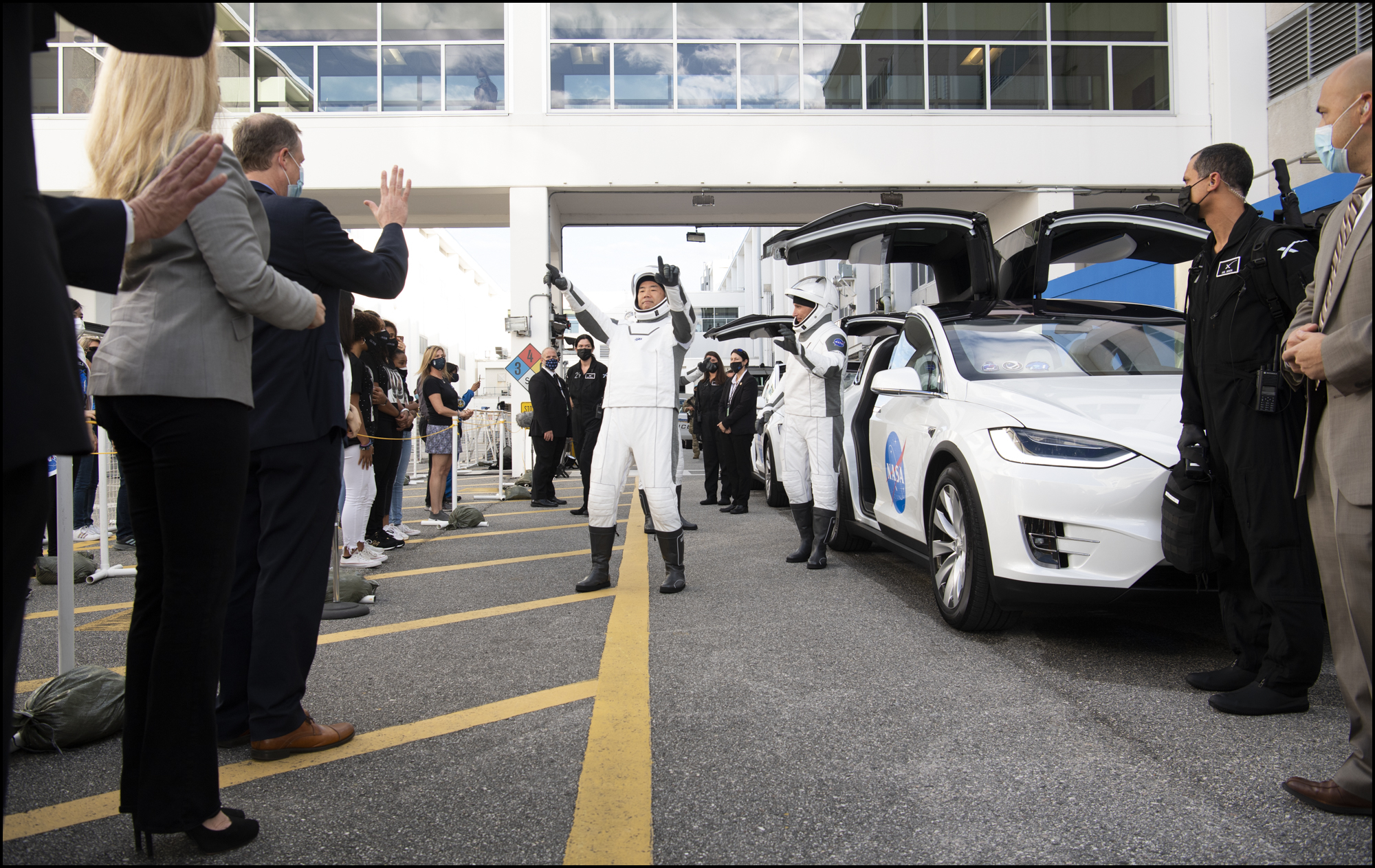 .@Astro_illini, @AstroVicGlover, Shannon Walker, & @Astro_Soichi are seen as they depart the Neil A. Armstrong Operations and Checkout Building for Launch Complex 39A to board the @SpaceX Crew Dragon for launch! More photos: https://t.co/6OY3kX0Dni pic.twitter.com/FqSKD6qt1R

— NASA HQ PHOTO (@nasahqphoto) November 15, 2020


Если это реклама Теслы, то они же выпускают и хорошие электровэны, например.